Comprehensive Roofing Solutions in Denver, Colorado
Let's invest in your roof today. If your commercial building is located in Denver, Colorado, get in touch with Supreme Roofing today. Our experts will take care of all of your roofing needs. We have been offering solutions since 1987. Our company started off in Dallas, but since then has expanded nationwide. We strive to be the team you call whenever you are having roof trouble.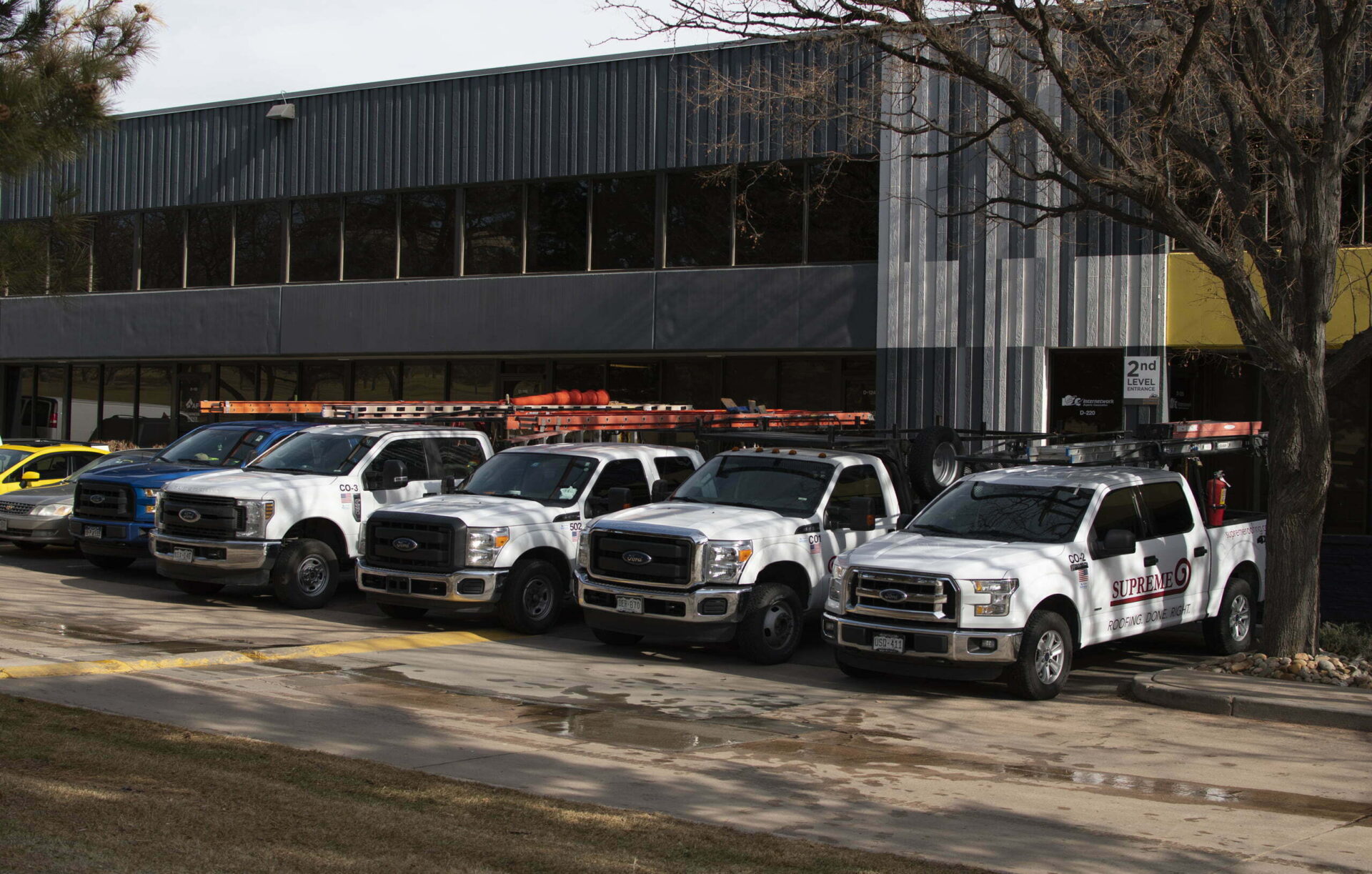 Inspections and Regular Preventative Maintenance
We highly recommend investing in regular preventive maintenance for your roof. This helps catch issues early on and prevents them from getting out of hand. Therefore, you won't need to deal with costly repairs. During our maintenance routines, we offer gutter cleaning, mold removal, inspections, general roof repairs, and debris removal. Our roof professionals devote their careers to providing roof solutions, so they know exactly what to look for during an inspection.
Commercial Roof Repairs and Replacements in Denver, Colorado
Despite the fact that roofs are built to survive for many years, they do ultimately wear out. Supreme Roofing can provide small repairs, such as repairing a damaged shingle or deal with bigger issues, such as a sagging roof. We strive to minimize disruptions to your daily operations by providing rapid repairs and replacements.
All roofs need to be replaced eventually. It is the normal course of wear and tear. Supreme Roofing has replaced all types of roofs in Denver, Colorado, so just let us know when you want us to head over.
New Construction Roofing Services
So you are in the process of building a new structure; have you thought about who will construct the roof? Because a roof is such an important aspect of a structure, you'll require expertise for this endeavor. The roof is your building's first line of defense against the weather, which means you should invest in a high-quality roof.
Every structure is unique, but our team will assist you in selecting the ideal roof for your needs. So, if you're in the middle of constructing a new structure in Denver, call Supreme Roofing.
Waterproofing Solutions in Denver, Colorado
One of the most common threats to your roof is water. Whether it's from thunderstorms, hail, or snow, water can cause structural and internal damage. But don't worry; Supreme Roofing can take care of your roof. We can install waterproofing materials on your commercial roof to keep water out. Our goal is to keep you and your belongings safe, and we do it by using long-lasting materials that keep your roof in good shape. We provide both preventative and reactive services, and all you have to do is call. Supreme Roofing's waterproofing and caulking services can help keep the water out.
Fast Snow Removals
Denver, Colorado, averages 60 inches of snow per year. With that in mind, having a team of roof specialists on hand is essential. Supreme Roofing can rapidly and safely remove snow from your commercial roof, preventing structural damage. Roof deck deflection or separation, roof deck bending or bowing, water leaks, roof holes, and cracks can all be avoided with our expert snow removal services.
Supreme Roofing Is Only a Call Away
If your commercial roof needs attention, you know who to call. Supreme Roofing is proud to service Denver, Colorado, and surrounding areas, and we are here to tackle all types of roofing needs.
Have a commercial roofing project?
Let's work together