Comprehensive Roofing Solutions in Oklahoma City
If you are looking for commercial roofing solutions in Oklahoma City, there is no need to look any further. Supreme Roofing has you covered. We are a national roofing company that started off in Dallas in 1987 but has expanded its presence since then. Our roofing experts can deliver all sorts of commercial roofing solutions. From inspecting, repairing, and replacing to snow removals, waterproofing, and green solutions, we have your back. There is no roofing project that is too big or too small for our team.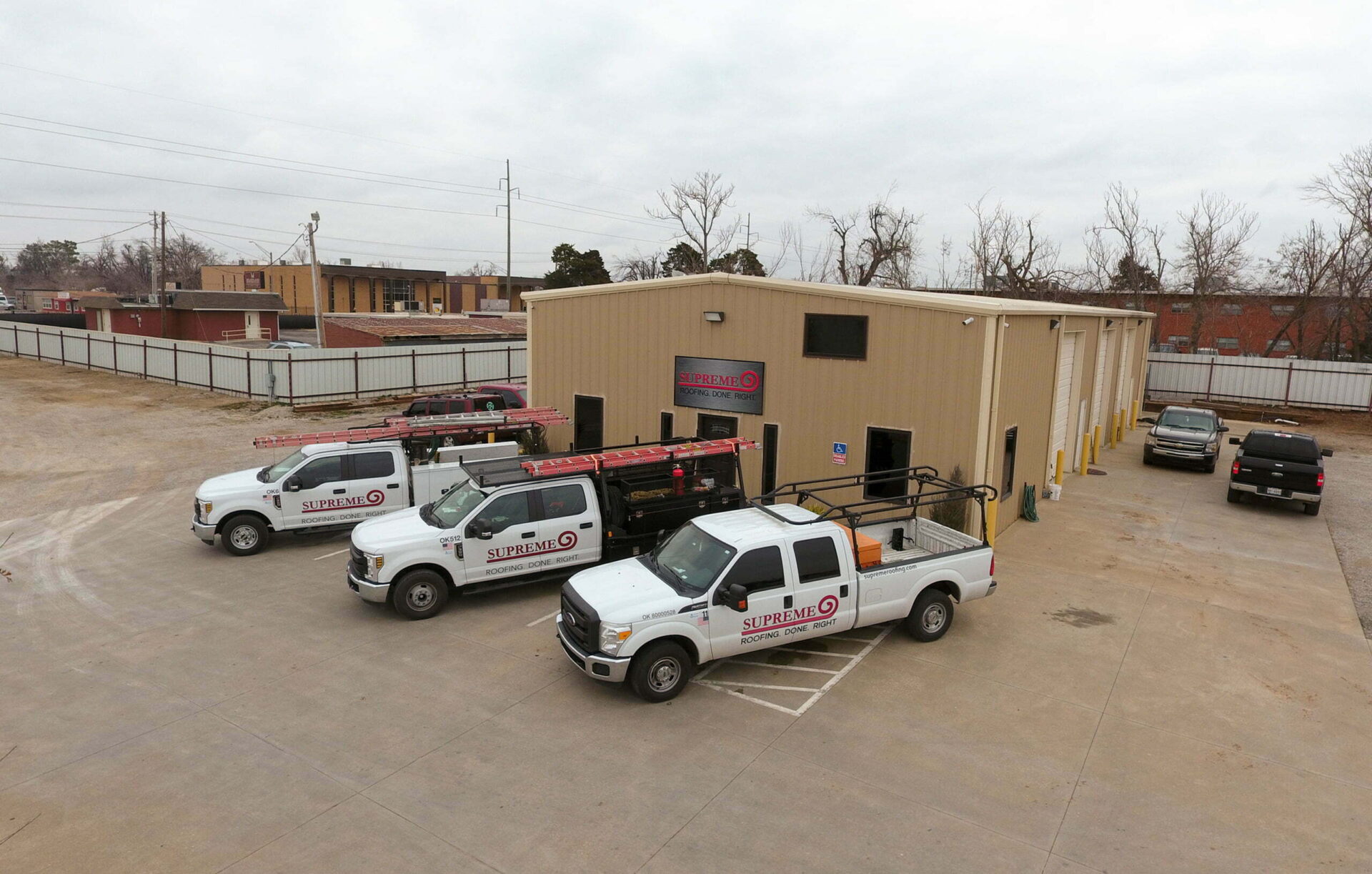 Commercial Roof Inspections in Oklahoma City
Roof inspections should be done on a regular basis. The best roofing solution available is preventative maintenance. It's low-cost and proactive. Our roofers at Supreme Roofing have many years of experience. They devote their careers to roofs and are well-versed in what to look for when evaluating them. Our knowledgeable team will identify possible concerns before they become costly and inconvenient. We'll recommend the best course of action to guarantee that your commercial roof receives the care it deserves.
The Best Roof Repairs and Replacements in Oklahoma
Although roofs are designed to last for many years, they eventually reach the end of their lifespan. Whether you need a minor repair, such as replacing a broken shingle, or you are dealing with a major problem, such as a drooping roof, Supreme Roofing can help. We provide quick repairs and replacements while attempting to minimize disruptions to your everyday operations.
Snow Removals During the Winters
Oklahoma City averages about 6 to 8 inches of snow each year. With that said, it's important to have a team of roof experts a call away. Supreme Roofing can perform snow removals for your commercial roof in a timely manner, to avoid any structural damage. Getting professional snow removal services helps prevent deflection or separation of the roof deck, flexing or bowing of the roof deck, water leaks, holes in the roof, and cracks.
Waterproofing Solutions
Water is one of the most common risks to your roof. Water can inflict structural and internal damage whether it comes from thunderstorms, hail, or snow. But there's no need to worry, Supreme Roofing has sorted it all out. Waterproofing materials are installed to keep water out of commercial buildings. Our goal is to protect you and your assets, and we accomplish this by using long-lasting materials that maintain your roof in good shape. We offer both preventative and reactive services, and we are only a phone call away. The waterproofing and caulking services provided by Supreme Roofing can keep the water away.
Green Solutions For Your Roof
As technology advances, there have been more and more green solutions for your roof. They not only help protect the environment, but they also help you save money on your energy costs and may even qualify you for tax breaks. Supreme Roofing offers three types of green solutions: cool, solar, and vegetative roofing.
A white roof that keeps your commercial building cool is known as cool roofing. It's one of the most cost-effective roofing options, saving you money on your energy expenses. The white roof reflects the sun's rays, preventing the building from becoming overheated. As a result, you'll use less energy to keep the building cool on hot days.
Solar roofs consist of solar panels getting installed on your commercial roof. The sun's rays are captured by these solar panels and converted into usable electricity. Because the sun is a renewable resource, solar roofs are both environmentally friendly and cost-effective.
Vegetative roofing, also known as green roofs, is a roof that is covered with plants. These plants protect the roof, reduce the roof's temperature, and control the water run-off.
Invest in a Sturdy Roof in Oklahoma City
Oklahoma experiences all of the seasons, which means your roof needs to be properly maintained year-round. That way, it can fight off all of the elements, including rain, hail, snow, and tornadoes. There's no better team to have by your side than Supreme Roofing.
Supreme Roofing Near You
If you are in need of commercial roofing solutions in Oklahoma City, don't hesitate to call Supreme Roofing. Our experts are more than ready to tackle any sort of project! Just let us know what you need and we will be on our way!
Have a commercial roofing project?
Let's work together