When Supreme was founded in 1987 by CEO Tim Rainey, it began with a borrowed truck and trailer. The way Supreme began to build it's reputation was through service work in airports, high-rise buildings, and as Tim McMillin says "the hard to do jobs." Over the course of 34 years the company has since expanded its footprint in the commercial roofing industry. The company now boasts over 300 employees across the country in Colorado, Massachusetts, Oklahoma and Texas.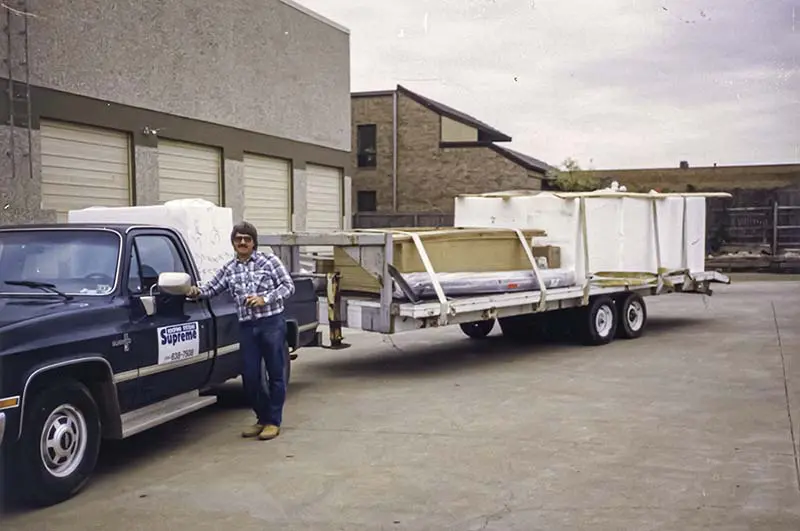 Supreme Roofing is an award-winning, privately held commercial roofing company. From small business offices to skyscrapers to complex storm/disaster response projects, we have the experience, training and know-how to address any commercial roofing need. Our services include repairs and maintenance, roof replacement/restoration, new construction and more. 
Incorporated in 1987, we have grown to become a major national roofing corporation with offices in Texas (headquarters), Massachusetts, Oklahoma and Colorado.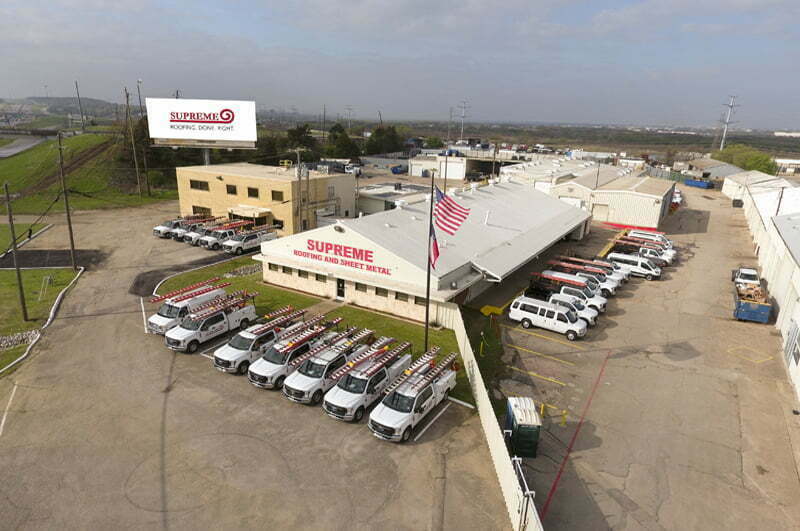 At Supreme, all of our employees are covered by our workers compensation, which means less risk for our clients. Supreme totes ISNetworld contractor and NCCI (National Council on Compensation Insurance) ratings that stand among the best in the industry. Anything at or below 1.0 is considered exceptional, and Supreme's checks in with a rating of 0.79. Similarly, Supreme's TRIR rating of 1.06 ranks near the top. "TRIR gives the company a look at the organizations's safety performance by calculating the number of recordable incidents per 100 people. The lower the TRIR the better a company's safety performance appears." (OSHA.GOV)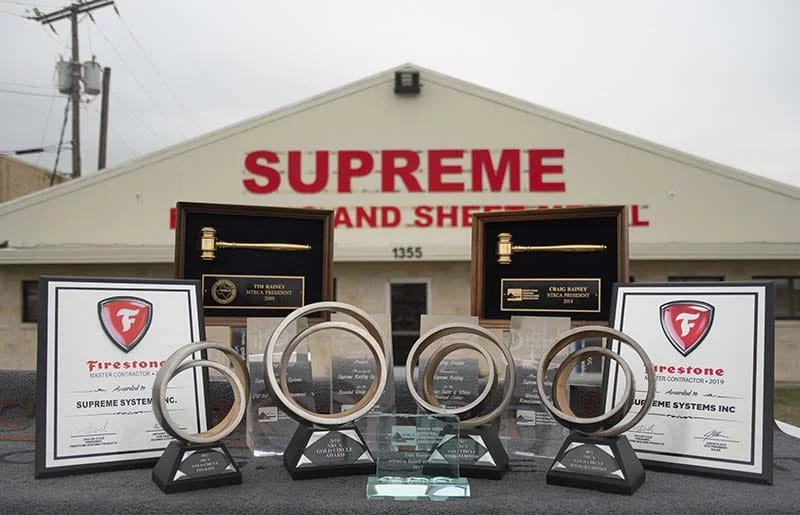 We don't look for short cuts.  We only look for the right way to achieve results. That's what we call "Roofing. Done. Right."  Our collaborative approach, mixed with high standards and the determination of our hard-working people, sets us apart from other commercial roofing counterparts.
What's under your roof is protected by what's on your roof, and who's on your roof matters!
High Safety & Training Standards
We take safety and training seriously.  No one wants unskilled laborers on their roof – it leads to project delays, low quality work and safety issues. Our experienced teams undergo mandatory weekly safety training, OSHA training and other ongoing programs. Supreme undergoes over 10,000 hours of safety training annually.
Experienced
Experience counts. That's why Supreme Roofing Systems hires experienced professionals and invests in ongoing training. Our Field Operations Managers average more than 30 years of experience in the roofing industry, with expertise that spans all types of commercial facilities, roofing services and roofing systems.
High-Risk & Complex Project Specialists
Supreme works on every type of commercial project – from large to small. We also have significant experience with projects that include complex and intricate challenges that involve safety, weather, accessibility, security and the protection of extremely sensitive and costly building contents.
Areas Served
With offices in Texas, New England, Colorado and Oklahoma, Supreme serves areas across the U.S., including but not limited to: Los Angeles, Denver, Dallas-Ft. Worth, Oklahoma City, Tulsa, Kansas City,  Louisville, Philadelphia, New York City and Boston.
Have a commercial roofing project?
Let's work together.