What You Need to Know about Coatings and Waterproofing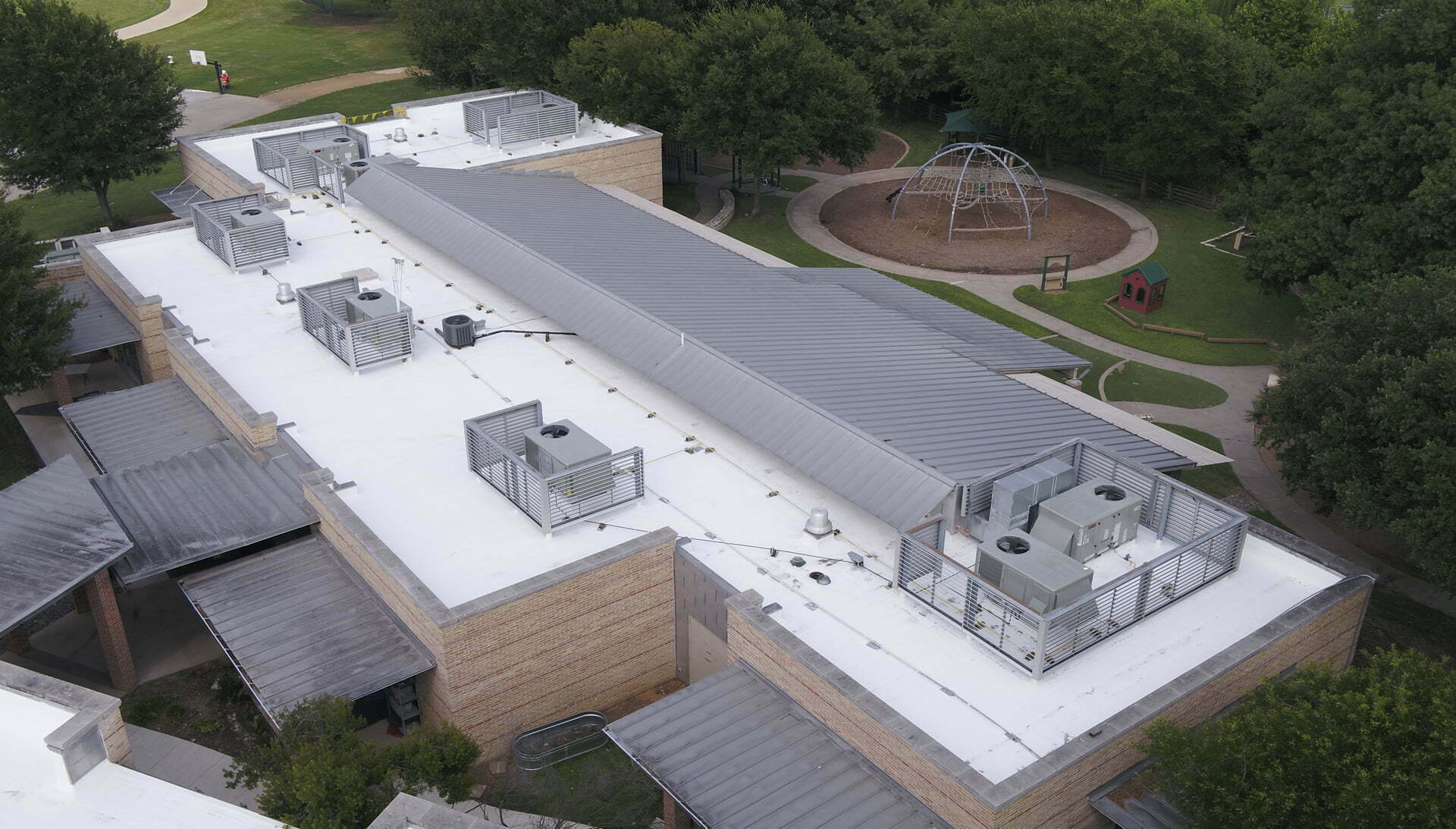 Coatings and waterproofing did not grow confidence until back in the 1980's and mid-1990's, really took off in 2000. There has been an explosion of manufacturers that have got involved in it, because the quality of the products is getting better, presenting a more cost-effective commercial roofing system in comparison to more conventional roofing.
When a property owner can save anywhere from 20% to 60% and still get a 15-to-20-year roof life with a coating, it is something you must take a serious look at. In the last 20 years, coatings have put a huge dent in your conventional roofing with your single-ply's, modified-bitumen systems, etc. Again, this is due to the quality and cost effectiveness of the modern improvements in roof coatings.
This all depends on the building itself and what is required.
Installation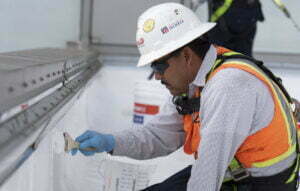 Each commercial roof coating application is unique to the respective roof, depending on the manufacturer. When coatings are the selected roof system, a qualified commercial roofing contractor can clean and prime the pre-existing roof system, and then, directly apply the coating on to the roof.
A commercial roofer can also recover a roof with a new insulation layer without having to worry about cleaning or priming it and apply the coating over that. It is like getting a new roof with minimal R-Value, but you are going to utilize the existing roof underneath it, as long as it has not been contaminated with moisture. Infrareds and/or core samples can provide a lot of information on areas of your pre-existing roof system that can be recycled in the roof replacement process.
If a roofing contractor applies a roof coating directly to a pre-existing roof system, and moisture exists already in the system, that can be very detrimental to the safety of your commercial building. If a commercial building possesses moisture in the pre-existing roof system, that is affecting more than just your roof system. It is affecting your deck as well, and that is not a good situation.
Savings from More Efficient Roofing Process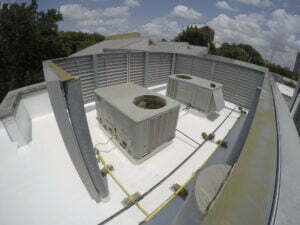 When a commercial roofing contractor can recover the existing roof system with just a thin layer of insulation and apply the coating directly on top of that, the cost of installation goes way down. It saves you money because now, you are not having to do all the extra work with water reclamation – labor, extra cleaning, power washing, repairs with like material, primers, etc.
For instance, if a commercial roofing contractor power washes, cleans and primes the roof before coating it, that is like going over the roof completely twice, before even starting the roofing process. If you had a 10,000 SF roof, and it is a two-coat system, that would be 20,000 SF. If a commercial roofer power washes and primes it, now you've just turned it into a 40,00 SF project – marking four trips over the commercial roof. Materials can be adjusted, but labor is where it begins to bring the roof cost up. This is the point where the coating no longer becomes cost effective. There are some more premium systems that have as many as 5 to 7 different applications, as far as the way that it is applied. The longevity of the coating and quality of the application are what really count.
Warranty Systems for Coatings
You can still get a great warranty with coatings and achieve 10-to-20-year warranties like conventional commercial roofing systems such your modified, single-ply's, sheet metal and other roof systems. The coating manufacturers will fall right in line with that kind of warranty, but they also create a way for you to have a renewable roof and warranty. You could go in right before the existing warranty expires, typically within a year of expiration, and do an inspection of the existing coating system. A lot of times, the main required action items are cleaning the roof, make minor repairs and apply a single new coating application over it to renew or extend the warranty for another 5-10 years, at a fraction of the cost.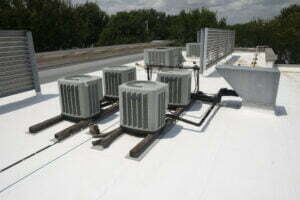 Building Types and Sizes of Commercial Properties
Coatings work great on all building types. It can be used with metal or any other pre-existing conventional roofing system – TPO, EPDM, PVC, etc.
The advantage of using a coating actually grows with the size of the roof. The property owner will incur fewer expenses with less mobilization and components with insulation and other roofing supplies. All of that must be placed, staged, installed, cached. In coatings, you are cleaning and prepping that area, and the roofer starts applying your base layers. You can apply it with a brush, roller, or a spray-on application in a very fast manner. It cures in two to five hours for most applications and building types. The larger the roof, the better your cost impact per square foot of roof installed.
The Biggest Takeaway
In conclusion, coatings were created to create reflectivity of the sun and perform a roof replacement at much cheaper level for the property owner, in lieu of conventional roofing. Conversely speaking, conventional roofing would require a tear-off, or if you already have a two-roof limit, coating is an option where re-roofing would not. If you were going to go back and take one of the two systems off, you might as well go ahead and tear off the second of the two layers, down to the structural deck. In certain cities, such as Dallas-Fort Worth, if you remove a roof, you are required to install a fully tapered system. With the cost of insulations, poly-isos, etc., you can make the overall cost substantially different with just prepping and coating the commercial roof. As with all roof systems, if you don't select a qualified commercial roofing contractor, you will not achieve a full return on your system. That cannot be emphasized enough.
Have a commercial roofing project?
Let's work together