What Does Late Hurricane Season Mean For Your Commercial Roof?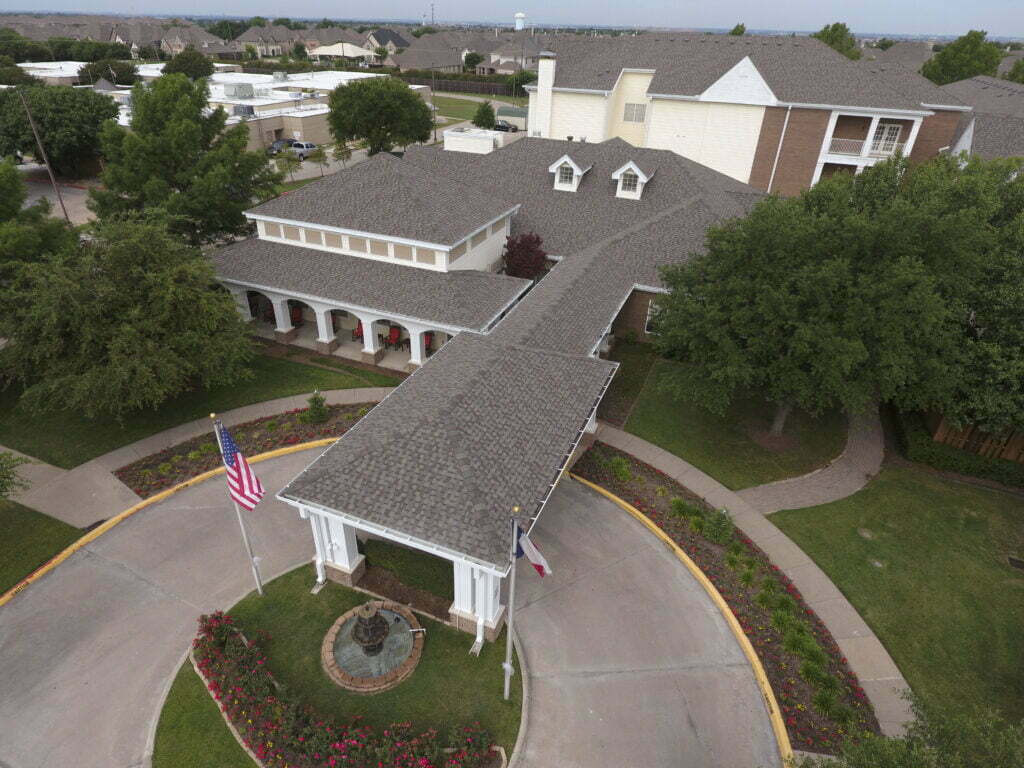 Schedule Your Commercial Roof Maintenance Today
Atlantic Hurricane season usually presents itself early in the summer months, June gloom as most people say. Summer 2022 was a little strange in regard to weather patterns. Texas experienced a long and intense heat wave from June to August, which affected the timing of hurricane season. Now that hurricane season is threatening to make her appearance, here's what you should do to prepare your commercial roof.
What does the arrival of a late hurricane season mean for your commercial roof? Texas will be expecting rain and winds thanks to this delayed hurricane season. Even if it is a mild season, the cooler months will be following along soon after. This is your opportunity to schedule routine commercial roof maintenance and make sure it is leak and problem free.
Preventative Maintenance
There are several things you can do to protect your commercial roof from severe damage, even with the threat of a late hurricane season. Just as if these storms were happening in the early summer like usual, it is important to make sure that your maintenance on your roof is up to date. 
Routine maintenance can ensure that your roof is in good shape so that you can weather a rainy season with confidence that your roof will withstand the stress of wind and water. Regular maintenance will catch problems while they are small and can easily be fixed, and it will also prepare you for the upcoming season, no matter what kind of weather is ahead.
Check For Leaks And Other Issues
If you are comfortable climbing onto the roof yourself, you can complete a basic inspection of your roof. It won't be as reliable of a report as a professional evaluation, but even an untrained eye can see if there are basic damages that need to be evaluated by a professional.
Don't just rely on your own eyes to give you all the information you need though, because there are some issues not easily detectable unless you know exactly what you're looking for. When in doubt, you can always count on a professional to provide you with a full evaluation and report on the current state of a roof.
Free Your Commercial Roof Of Any Debris
If your roof is getting bogged down with debris, now is the time to clear it. With the potential of serious weather looming close, clear your roof of loose debris and make sure the drainage system is functioning at 100% capacity. With an increased chance of rain, it is important to make sure your roof can get rid of the water.
Debris also hides part of the roof. For example, if there's a large pile of leaves in the corner and a small hole or damage to the roof under the pile, you won't know about it until you move the debris and check. Clear your roof off or call us out to clear it for you. We can clean it off and knock out any routine maintenance in one go so you don't have to call us out for serious repairs all season.
Supreme Roofing Is Wondering, Are You Ready For The Next Season?
This is your chance to call us out before the weather gets too rainy and cold. We are of course always available for emergency repairs, but some emergency repair situations can be avoided with maintenance.
Call us out for any of your commercial roofing needs. Rain or shine, we respond, show up, and deliver. We hold this motto close to heart because that is what makes us Supreme Roofing. We are Supreme because we respond with urgency, show up ready to work, and deliver great service and results.
Have a commercial roofing project?
Let's work together