The Difference Between Residential And Commercial Roofing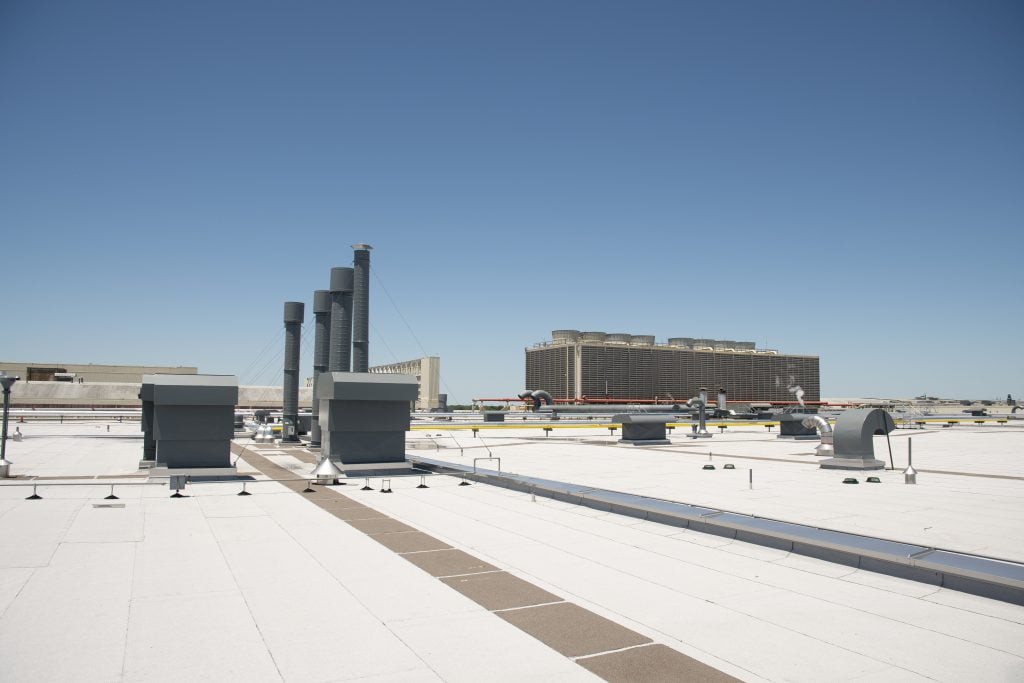 Supreme Roofing specializes in commercial roofing. We are an award-winning commercial roofing company and we are happy to come out and help you with your commercial roof.
We strictly deal with commercial roofing for many reasons, but here are the top two reasons why. One, commercial roofing is very different from residential roofing. The skills required are very different from one another because these two types of roofing are very unique in function and style.
Second, we know where our skills are best utilized. We have won many awards for our commercial roofing and have worked on massive projects. Our skills are tailored to commercial roofing.
Residential Roofing
One of the biggest differences between the two is the look and style. Residential roofs are typically peaked. This allows water and debris to slide off more easily so there isn't too much weight pushing down on the roof.
Residential roofing requires great skill, but completely different skills than commercial. On a home, you have a chimney and a few other small things to work around, and roofers have to be careful on the sloped roof.
Residential also uses different types of roofing materials, for example, asphalt shingles. Asphalt shingles are great for your home, but for a flat-pitched commercial roof, it wouldn't stand the test of time.
Commercial Roofing
Commercial roofing is considerably more complicated than a normal roof on a home. There is a lot of equipment to avoid when laying the roof and it requires specific slope calculations. This is because commercial roofs are usually flat with specific drainage paths or on a very small slope to get rid of water.
In the winter months, snow piles can be problematic so this is another important factor. The commercial roof must be sturdy enough to withstand the weight of snowfall.
Common commercial roofing materials are modified bitumen and tar and gravel. These types of roofs also typically have many more layers to them as a lot of structure and HVAC parts will be found on the roof.
Each commercial roof is typically a sort of challenge each time because of how many layers the roof is made of, and because of the size. Hire a team of professionals that is proficient in the commercial roofing game.
Past Commercial Roofing Projects
We have completed projects for the Dallas-Fort Worth airport. This took specialized skills as it was a repair project and we had to use our metal fabrication lab to fabricate the matching material.
This project tested our skills of matching a preexisting roofing material and our emergency response. The damage occurred after a severe windstorm and we were able to go to the site to evaluate the damage and materials needed for the job. We completed the job within a few days which is a true testament to what Supreme Roofing can do for you.
In just a matter of days, we evaluated the damage, fabricated matching material for the repair, and sent out our repair crew to finish the job. Take a look at this project in more depth to realize what we are fully capable of. 
Supreme Commercial Roofing 
Call Supreme Roofing for all your commercial roofing needs, whether it is repair, replacment, or new construction. We are a proficient and skilled team of commercial roofing professionals ready to help you.
We have emergency services, so if you find yourself needing fast and urgent roofing services, let us know what we can do for you. Our award-winning roofers are ready to add your project to our docket.
Have a commercial roofing project?
Let's work together