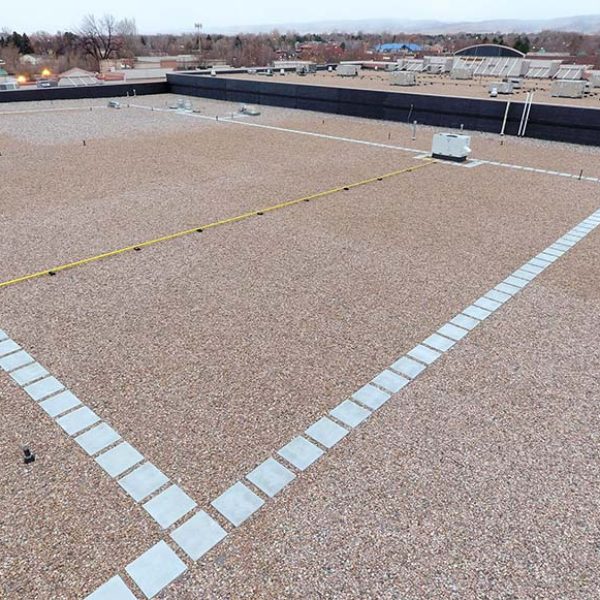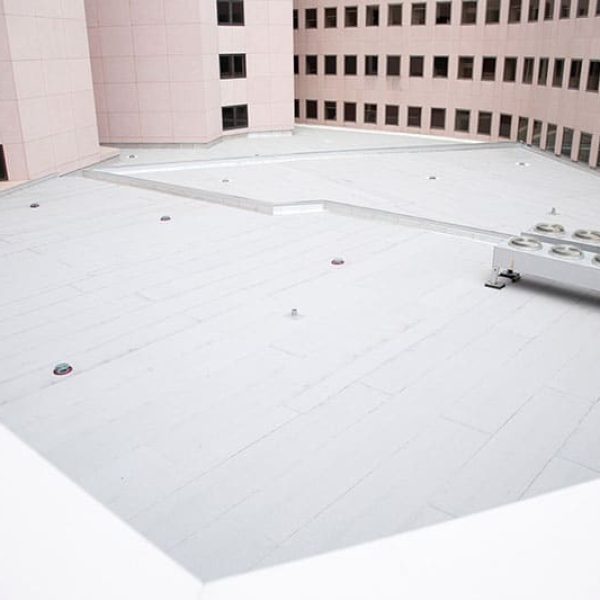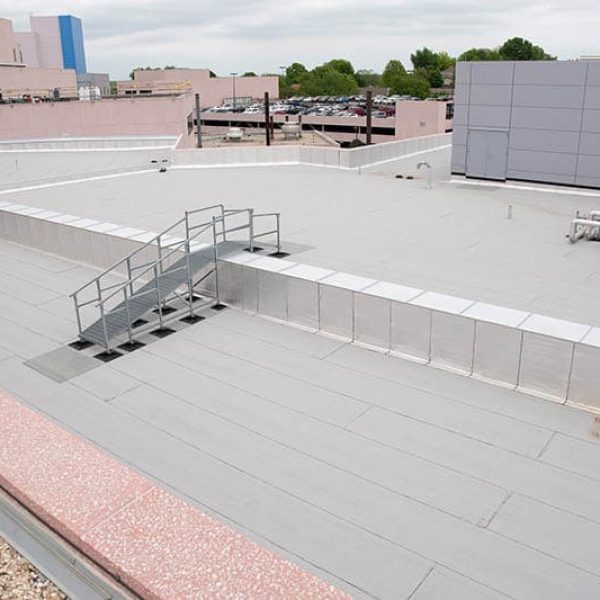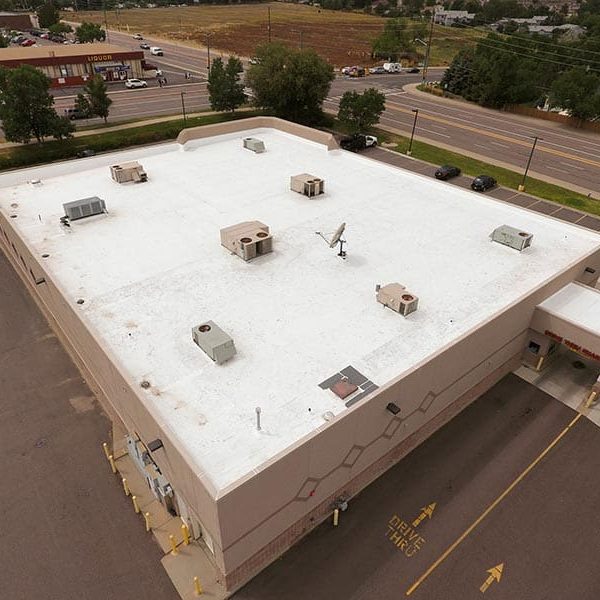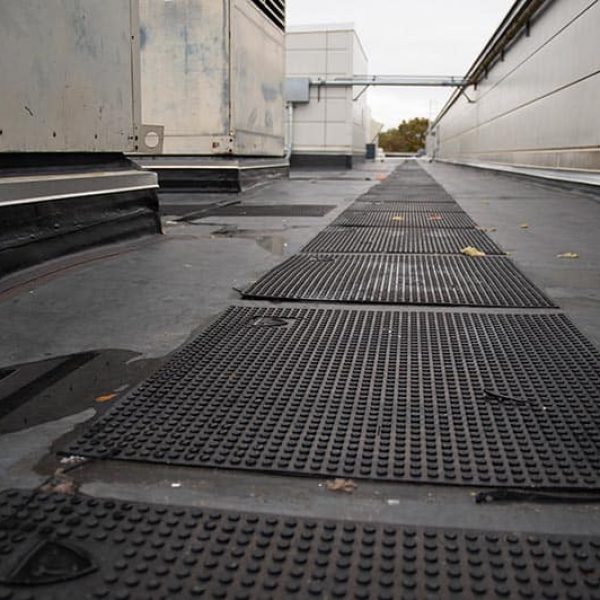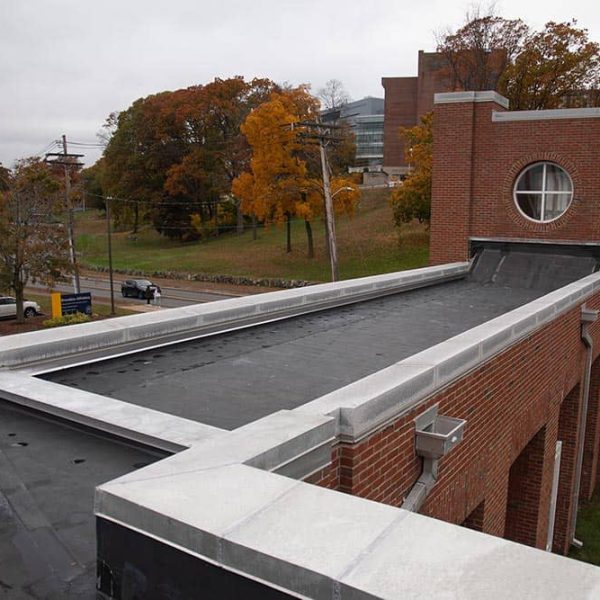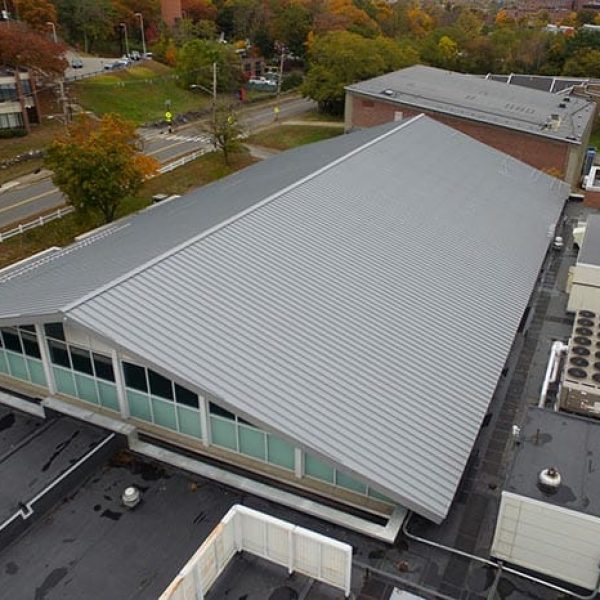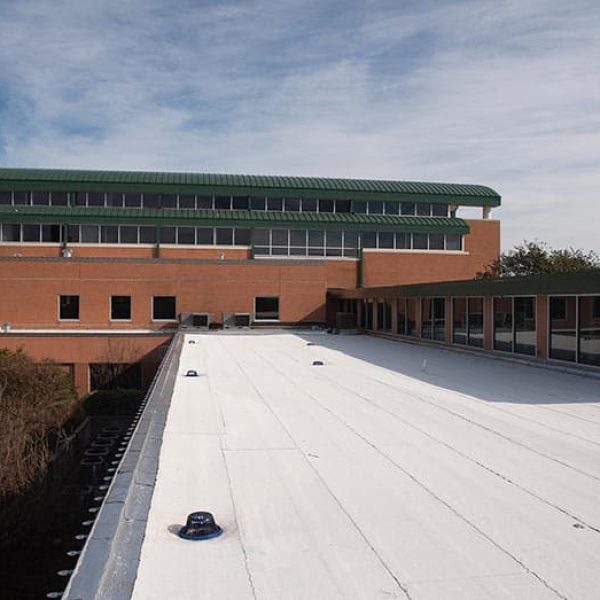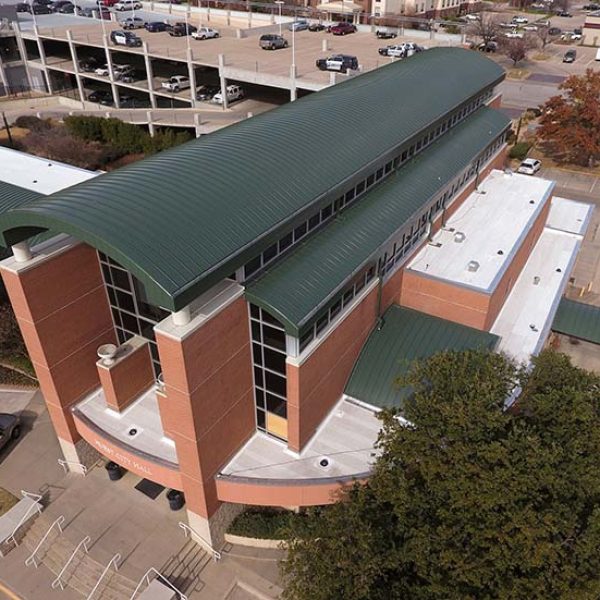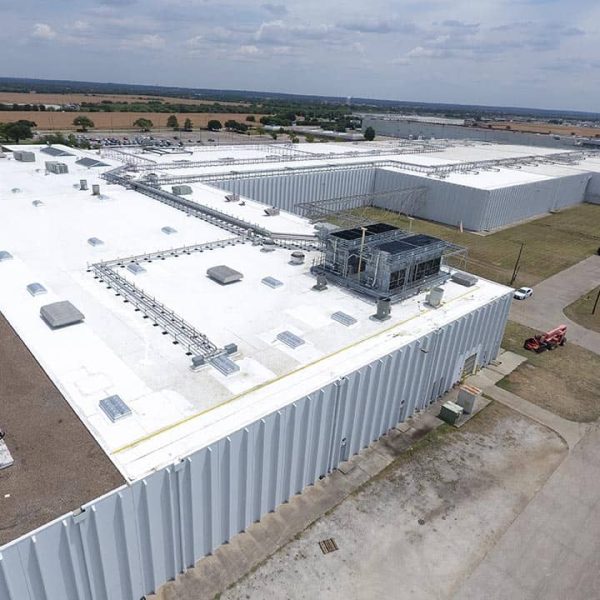 Roofs don't last forever, and while our roof restoration services can extend the life of your roof, eventually the time will come when a new roofing system will be necessary.
Trust the installation of that new system to Supreme Roofing. We specialize in properly installing a new commercial roof with minimal disturbance to your current operations.
Our relationships with all the major roofing system manufacturers, along with our trained, experienced installation crews makes us a safe bet for the longevity of your new roof.
For over 30 years, Supreme has been designing and building commercial roofing systems for new construction roofing projects, and we have worked with every roofing material from sheet metal to modified bitumen to cool roofing systems. No matter how complex the commercial roofing project, our professionals work with the construction team to help complete the roof safely, on time and on budget.
The roof you choose for your new building is a critical decision — it will help protect everything under it.  That's why Supreme Roofing has been trusted to work on high-profile new construction commercial roofing projects across Dallas and the U.S., including the SMU Aquatic Center, Gaylord Texan, Minute Maid Ballpark, Philip Morris facilities, AT&T facilities, Radio Shack, DFW Airport, The Crescent, Victory Plaza, Grapevine Mills, The Shops at Willow Bend, school districts across North Texas, General Motors, EDS, Southlake Town Square and more.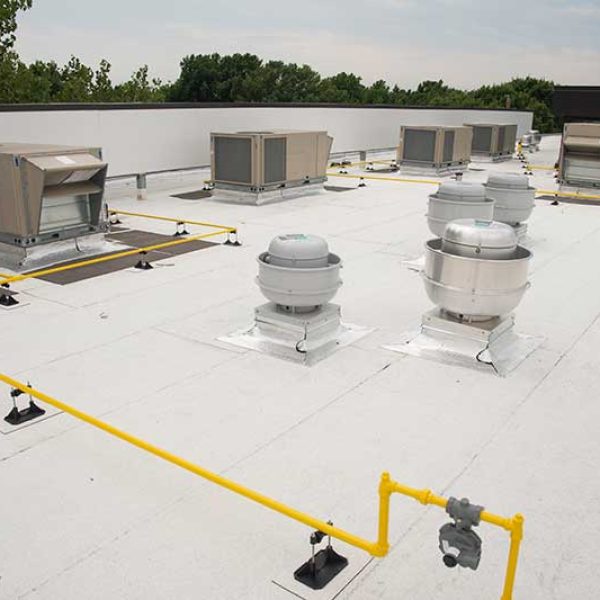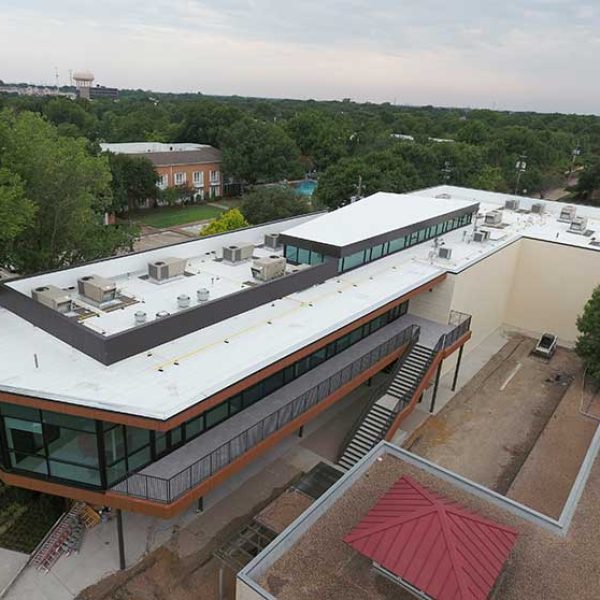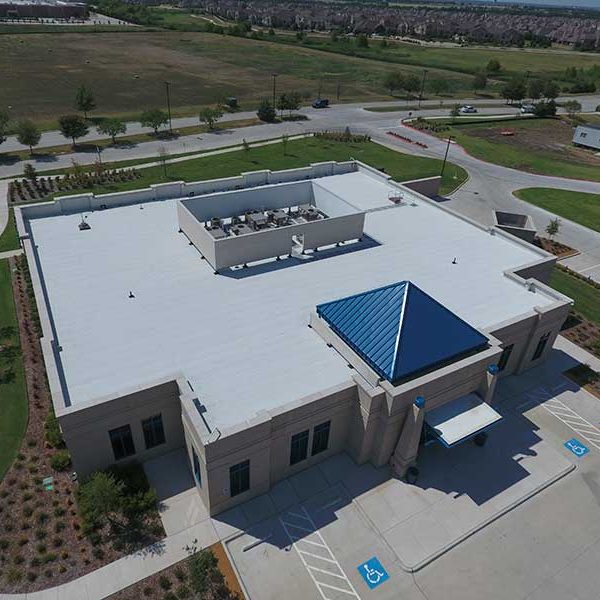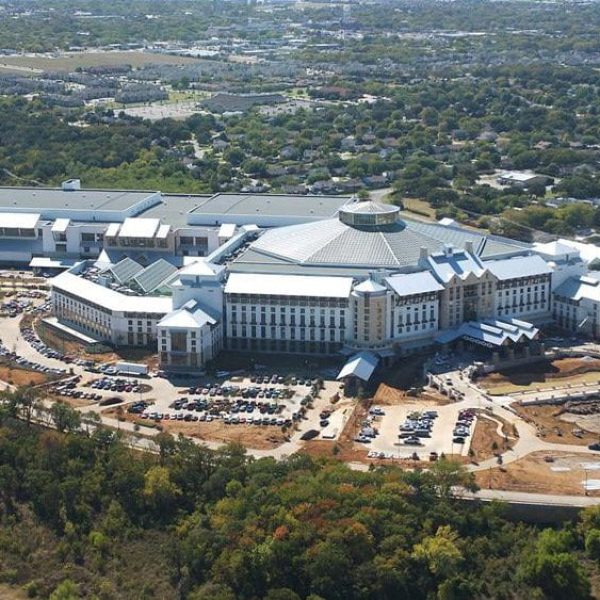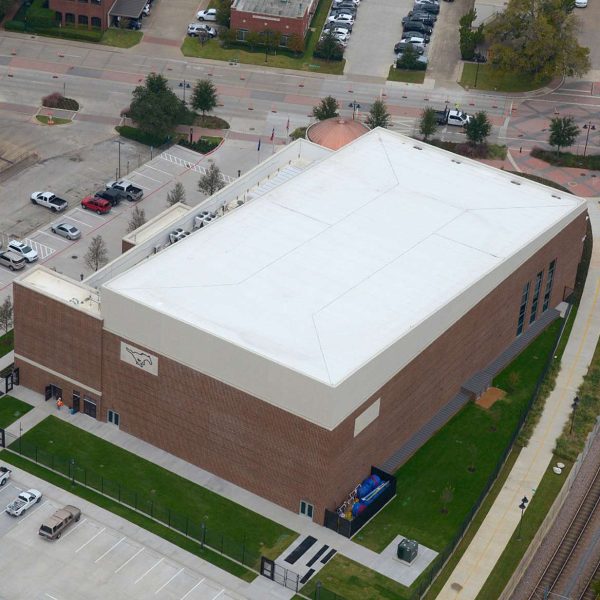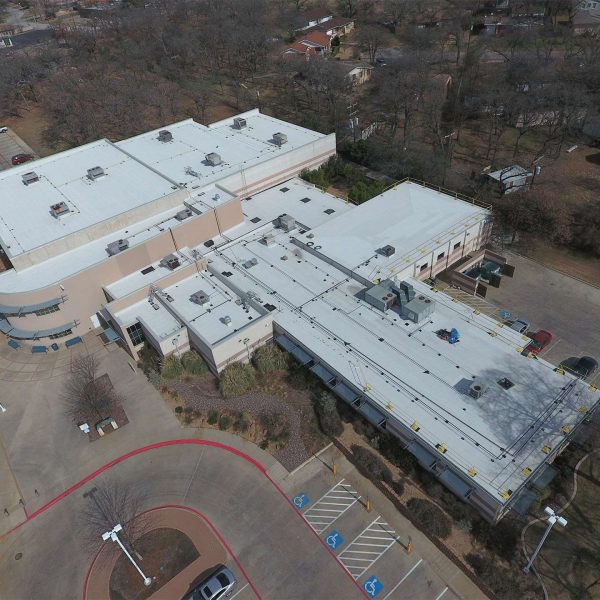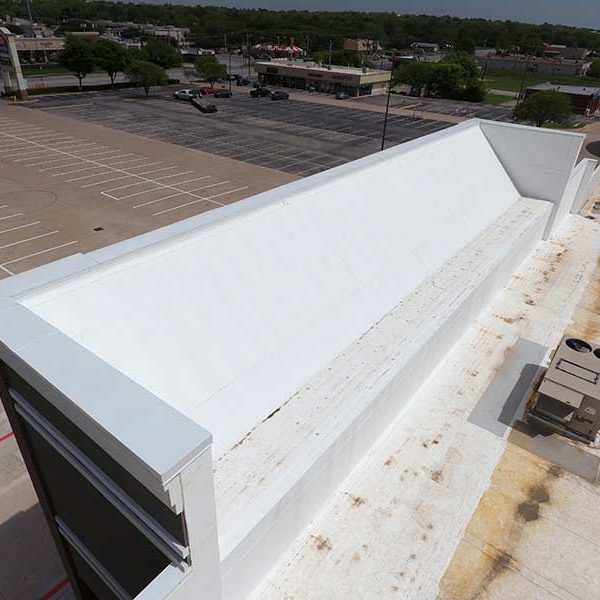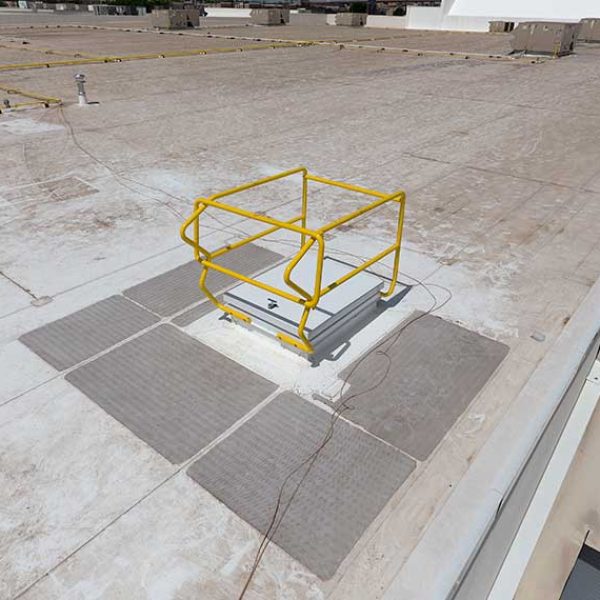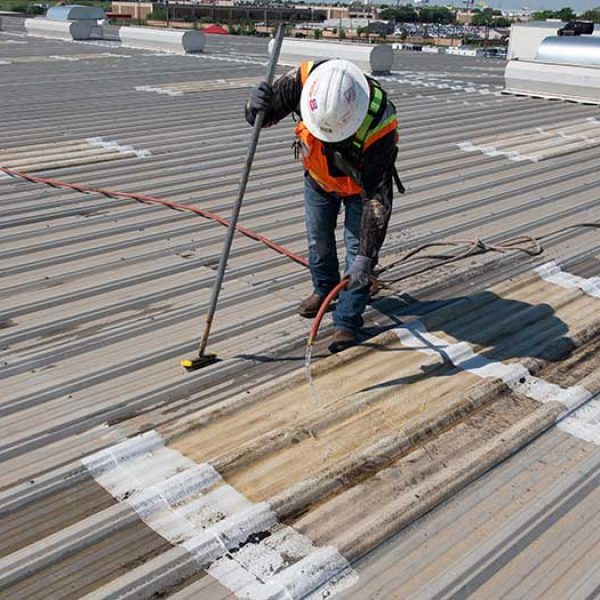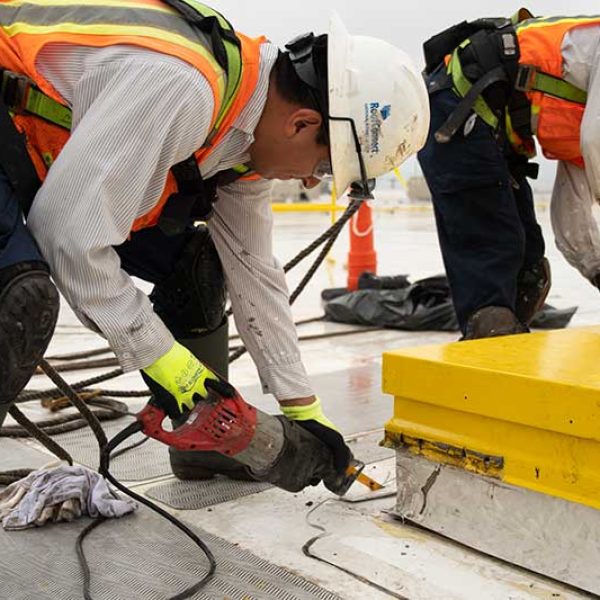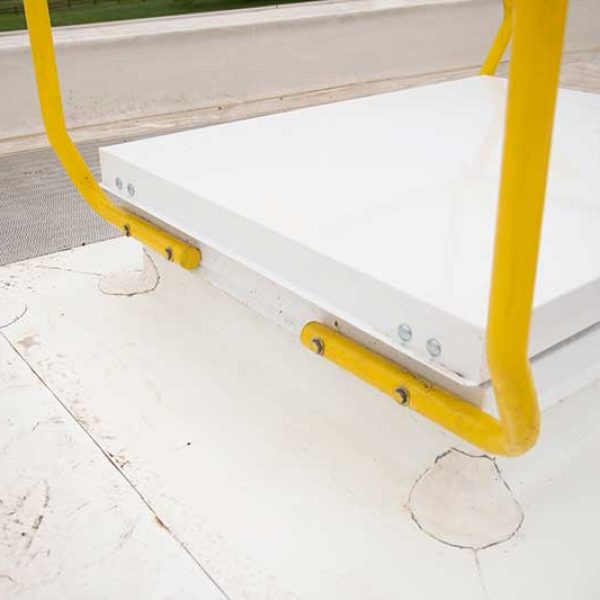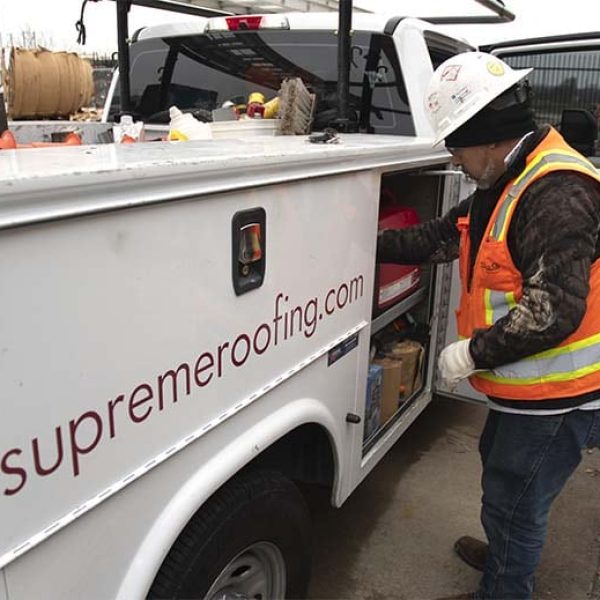 Supreme Roofing started as a service and repair company. Today, we still pride ourselves on having a fully dedicated service department to respond to your immediate roofing needs. Whether it is an emergency leak repair or large repair scope, we have the capabilities and manpower to get your building in the dry and minimize disruption to your day-to-day operations. Our staff can provide emergency services 24/7 and is certified by all major manufacturer's so that your warranty remains intact.
Ongoing, preventative roof maintenance is key to helping you protect the investment you've already made in your roof and the assets in your building, while keeping your manufacturer's warranty intact. Neglected roofs are subject to moisture infiltration which will cause damage and shorten the life expectancy of your roofing system.
At Supreme Roofing, we strive to find potential roof defects before they become a problem.  Our roofing experts can inspect, analyze, diagnose and provide professional reports detailing the conditions of your roofing system, in order to detect and correct any current defects or potential problems.
As architects and designers have become increasingly aware of the practicality and decorative innovation of metal roofing, the popularity of sheet metal roofing has grown.  Supreme's sheet metal fabrication shop answers this increasing demand for metal roofing.  Whether sheet metal is the sole roofing solution, is used in combination with other commercial roofing solutions or is part of other architectural design elements, we can create the product using our state-of-the-art equipment, in house.
In addition to owning the necessary equipment and in-house metal shop, Supreme uses its own highly trained crews for fabrication and installation, as opposed to subcontracting the job.  This approach cuts down on time, saves our customer's money and ensures that the sheet metal roofing job is done the right way.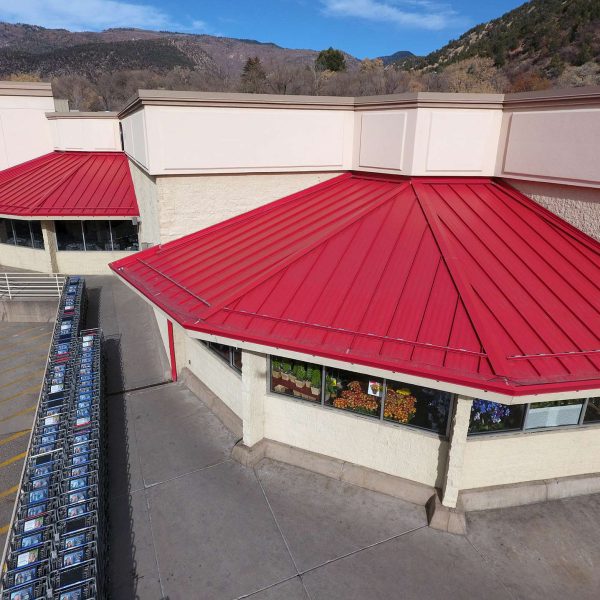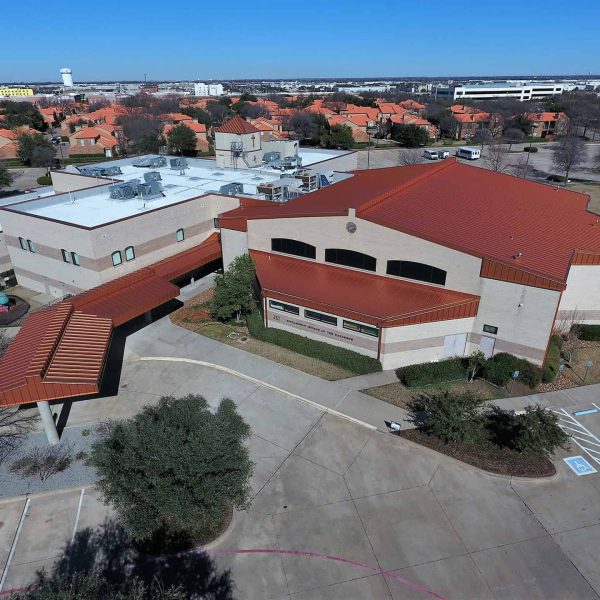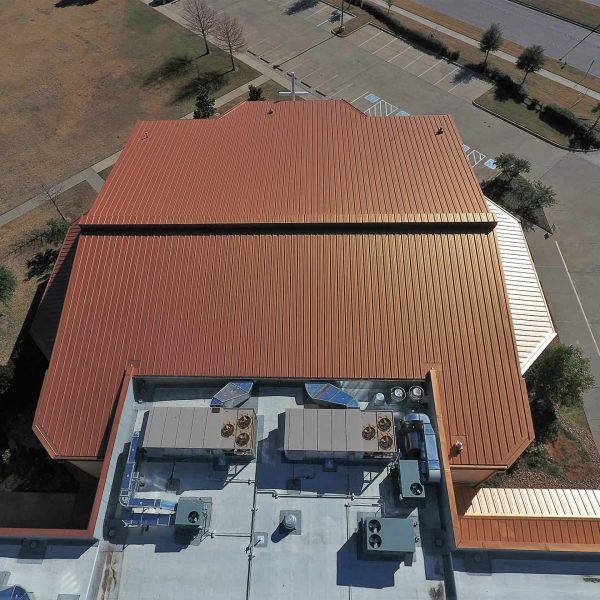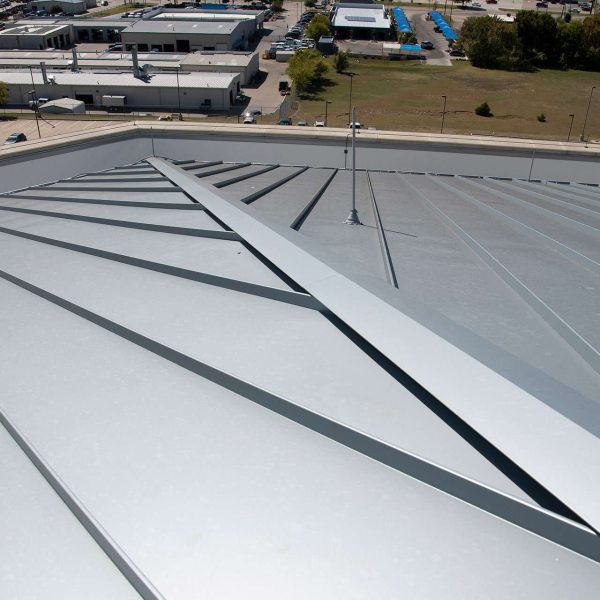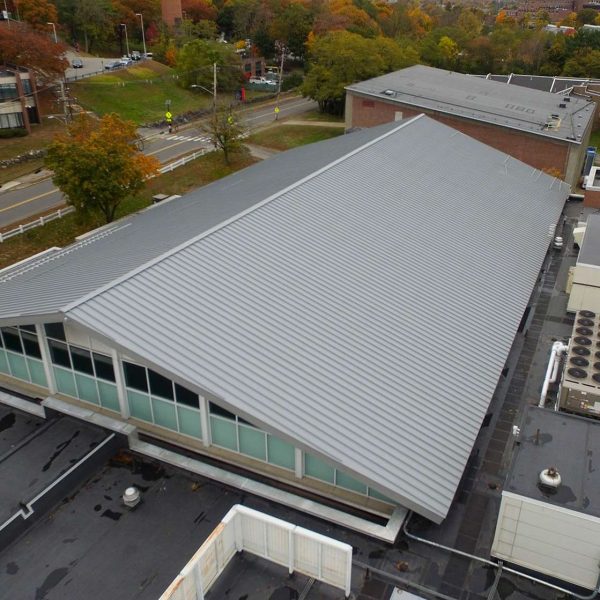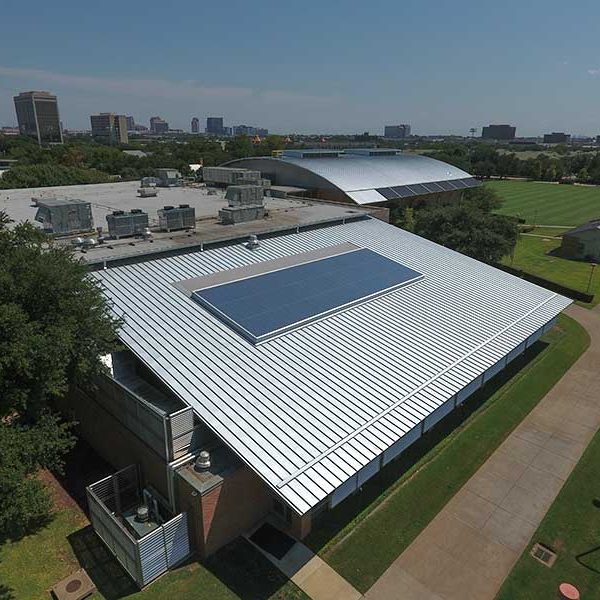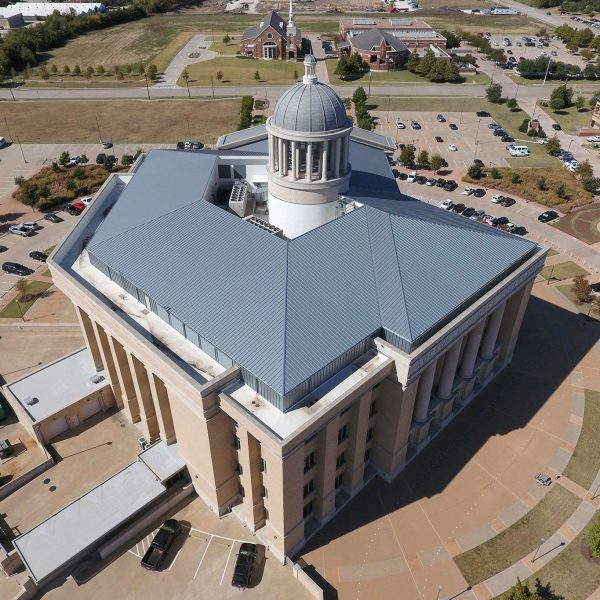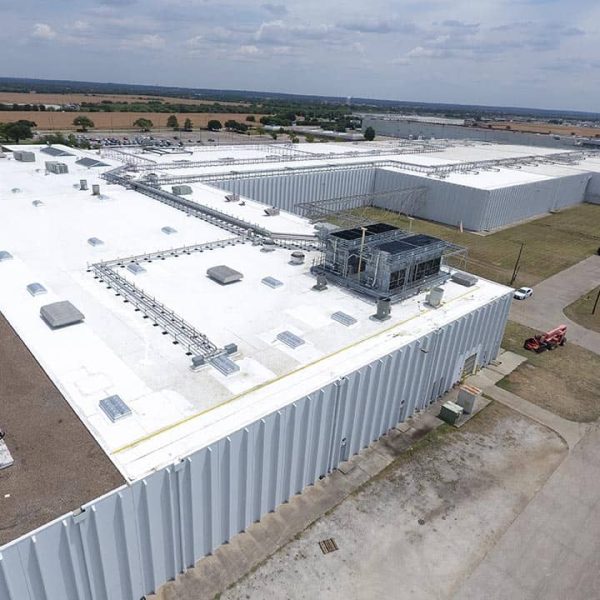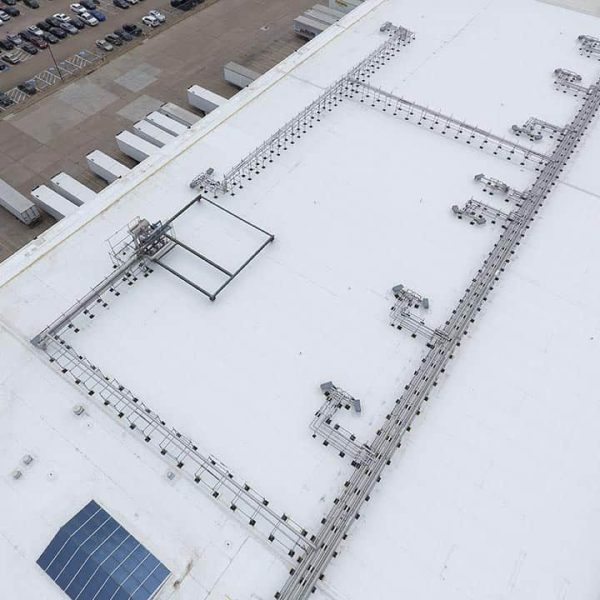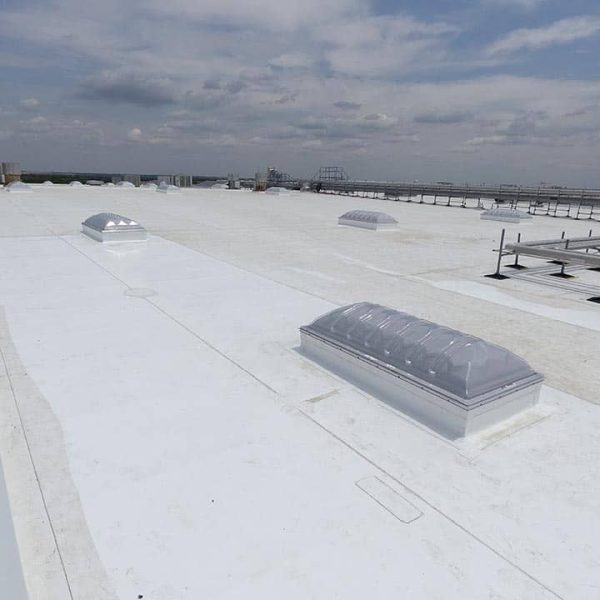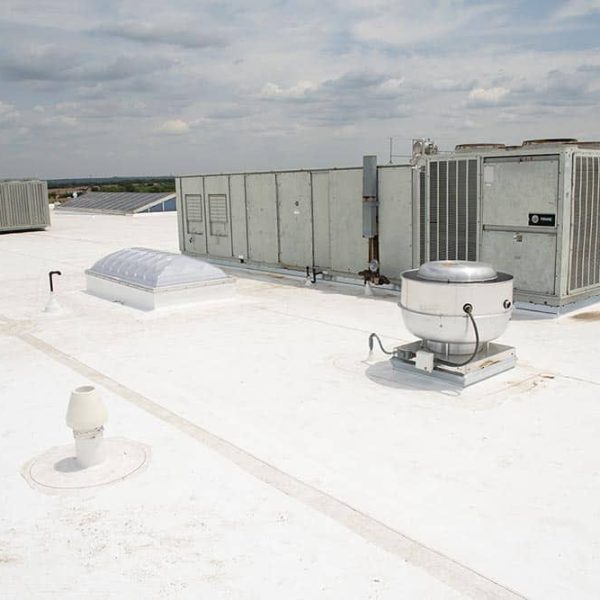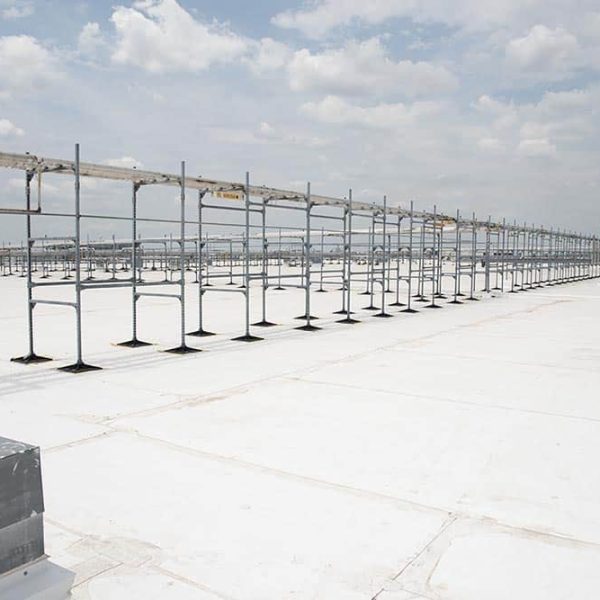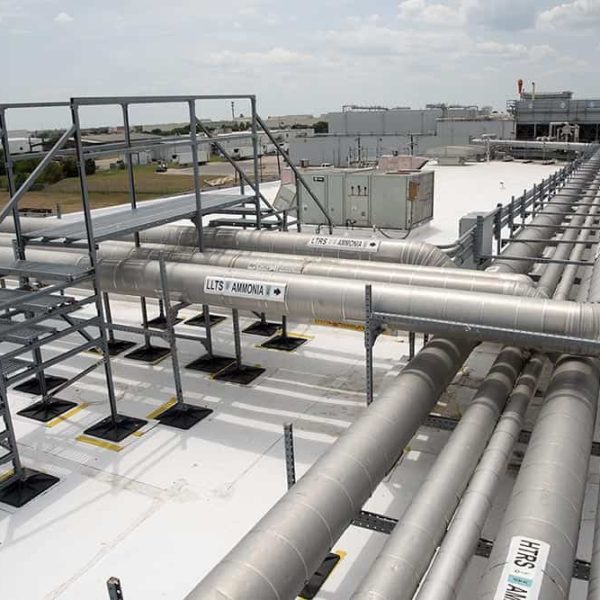 Not all roofs are created equal and that's especially true in Cold Storage Applications.  The roofing requirements for cold storage facilities are more complex than your standard roof system and takes a skilled contractor to make sure the roof system is installed correctly to ensure your facility functions as designed.
Supremes' vast experience in the Commercial Roofing Industry includes new construction, re-roofing, and repairs to Cold Storage Facilities.  With Supreme on your facility, you can confidently go about your daily duties with the assurance that the roofing is done right!
When a storm or other disaster strikes, you need solutions fast in order to prevent further damage and to get your facility back to normal as quickly as possible.
Supreme Roofing has the experience, know-how and resources to hit the ground running and get you back in business. Whether your facility is located in Colorado, New England, Oklahoma, Texas or anywhere across the country, our experienced team knows what to expect in circumstances that may include no electricity, running water or typical lodging accommodations.
Responsive:
We can mobilize within hours and complete repairs within 24-72 hours from the time the disaster occurs.
Reliable:
We have the experience and resources to handle any kind of disaster:
Supreme is ready at a moment's notice with disaster zone readiness plans, extensive experience and supplies
We have a qualified, experienced team with regional and national disaster experience
We have roofing materials and supplier relationships that enable us to provide timely disaster response services

Experienced:
Our teams have worked on projects that include severe and difficult circumstances, including no electricity, no running water, high security and/or unusual lodging accommodations. Disaster projects we have faced include:
Hurricane Katrina
Hurricane Ike
Texas Tornadoes
North Texas Hailstorms
New England Snow Removal

Severe Weather Action Team (SWAT)

Supreme Roofing Systems has organized a Severe Weather Action Team (SWAT) to assist our many customers when emergenies occur. Dozens of crews can be dispatched across the region to provide protection (i.e., temporary repairs, construction of "tarp" systems, etc.) until permanent repairs can be expedited. As a member of RoofConnect, SWAT is available nationally.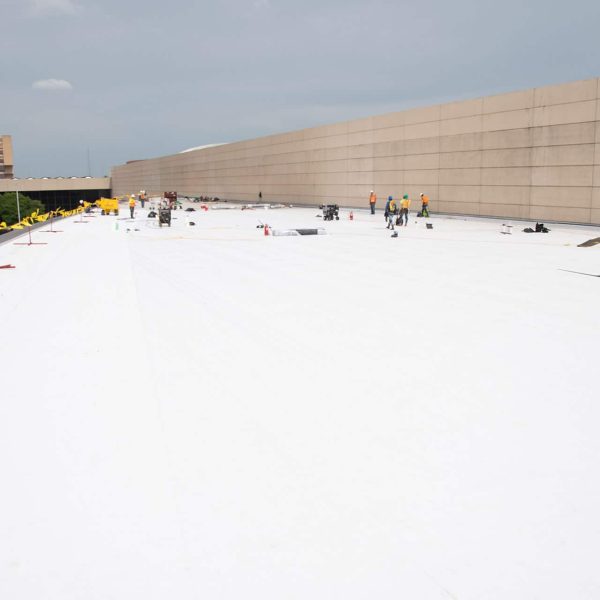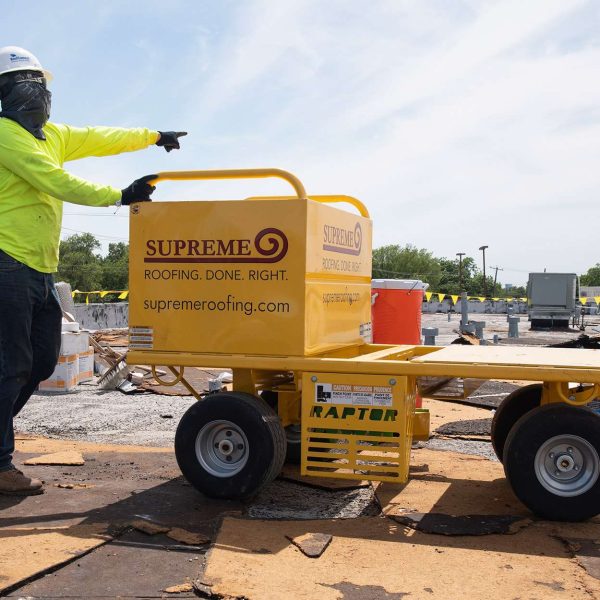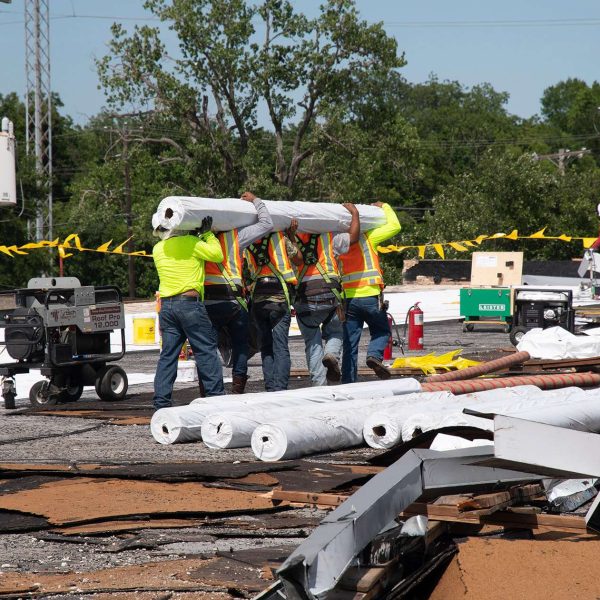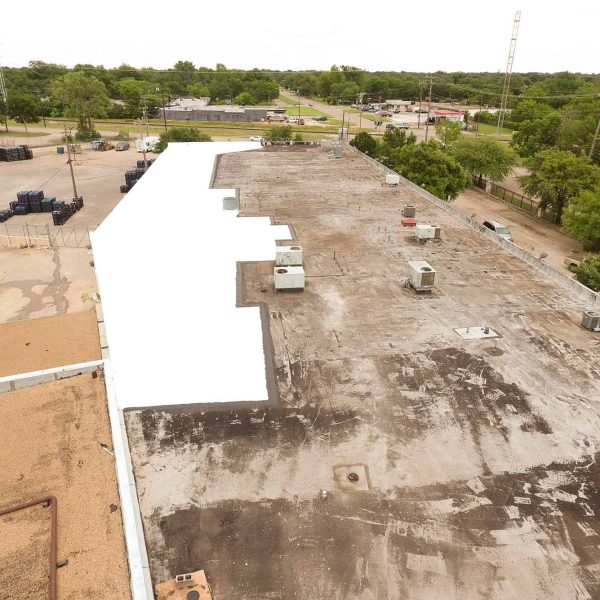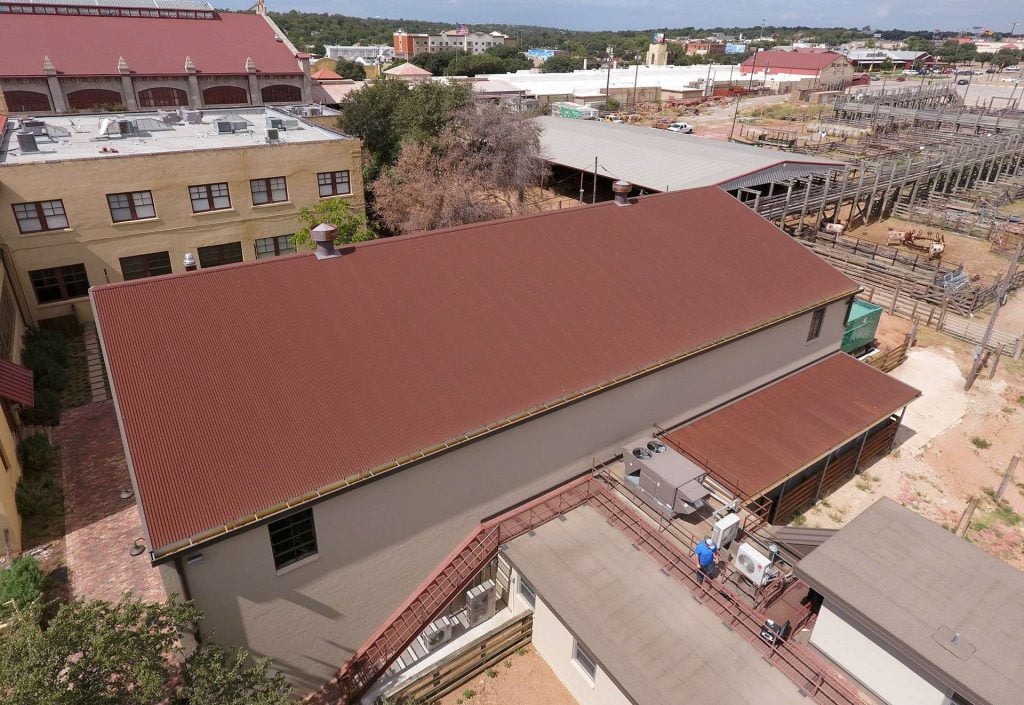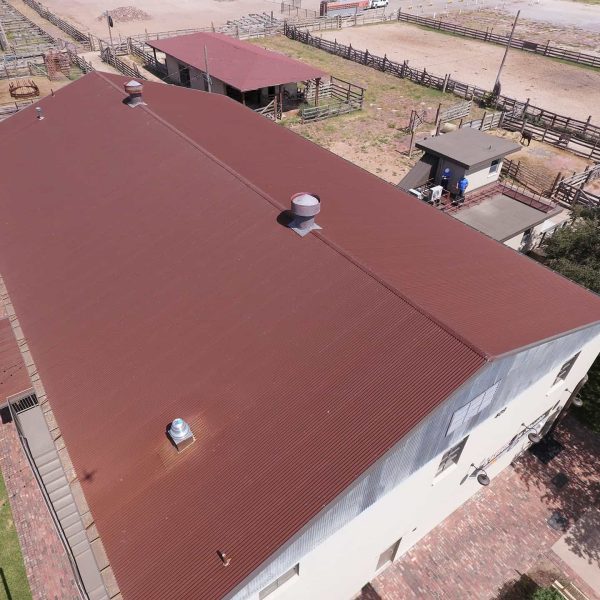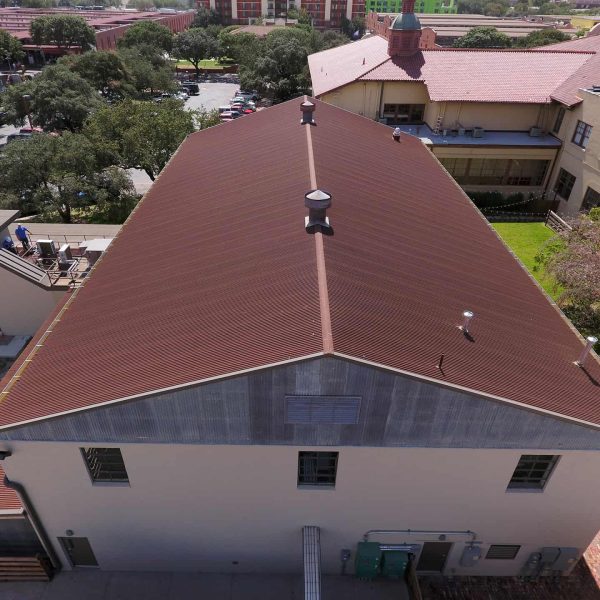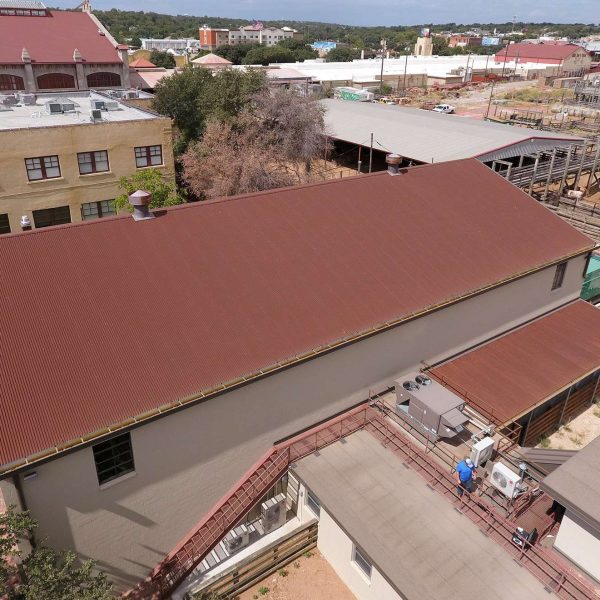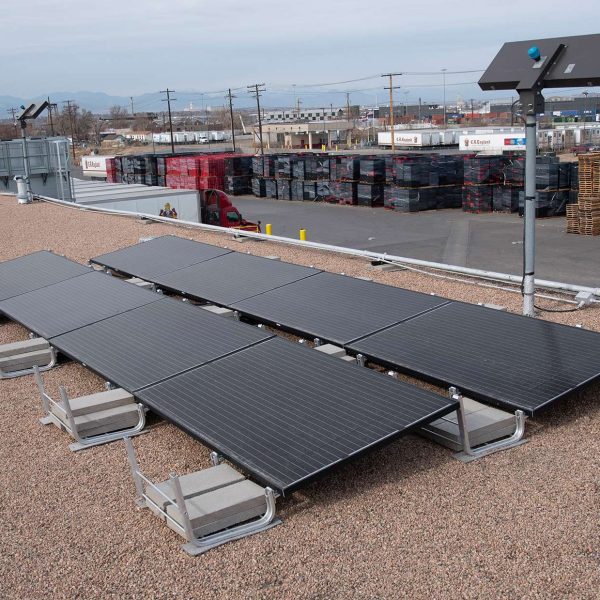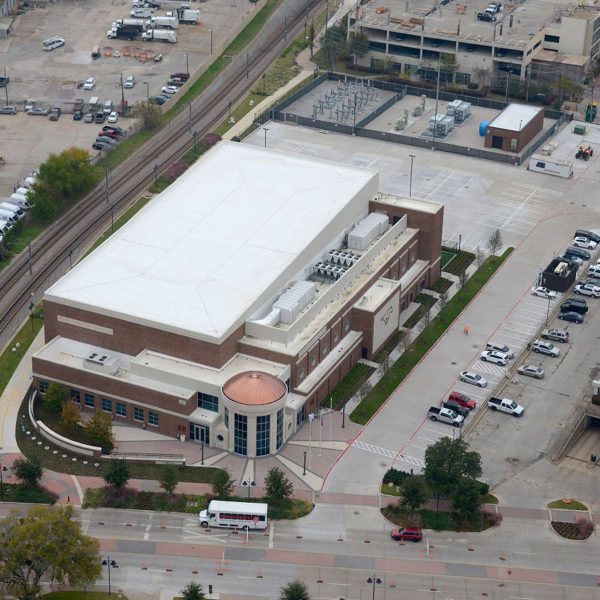 It's no wonder that eco-friendly commercial roofing systems have become so popular. In addition to the environmental benefits they provide, they also offer financial benefits to building owners, in terms of potential tax benefits and lower energy costs.
Supreme's environmental commercial roofing solutions include the following 3 types of eco-friendly systems:
Cool Roofing
A white roof coating (also known as a "cool roof") is one of the most affordable commercial roofing systems available. Because the roof is white, it stays cooler (unlike traditional, dark roofs, which can absorb the sun's rays). A roof's surface, especially in Texas and other southern states, can reach up to 160 degrees or higher, making the building hotter, and forcing air conditioning systems to work harder to keep the building cool. A white roof coating is able to reflect the sun's ultraviolet rays, preventing them from being absorbed into the building, saving building owners and property managers money on utility bills.
Solar (Photovoltaic) Roofing
Eco-friendly, commercial roofing systems that include solar panels (also called "PV" roofs) can save businesses money and increase the life of a roof. The sun is a powerful source of renewable energy and when harvested by solar panels, it can be converted into clean, usable electricity. Solar power does not pollute the atmosphere and can help businesses cut back on traditional electricity costs.
Vegetative Roofing
A vegetative roof (also called a "green roof") is covered in plants. A layer of protection is first put down, on top of a traditional roofing system. Then layers of soil and plants are put atop the protection layer. As the plants grow, they protect the roof, reducing the roof's temperature and controlling the water run-off (working in sync with the natural environmental water life cycle). Vegetative roofs are not only eco-friendly, but they can also be beautiful.