Introduction
TPO stands for "Thermoplastic Polyolefin" and represents one of the fastest growing single-ply commercial roofing membranes on the market, due to its scalable installation, cost effectiveness, ultraviolet reflectivity and sustainable roof life.  According to GAF.com, "Over 1 billion square feet are installed annually, making up over 50% of the single-ply roofs being installed today."
Scalable Installation
TPO works well primarily on big-box warehouses and strip shopping centers that have minimal foot traffic. Why? A commercial roofer can cover up big square footage buildings with minimal cost.
In terms of the thicknesses offered, you can install TPO with 45 mil thickness to a 120 mil, thicker fleece back membrane. The 80 to 120 mil fleece back ranges give you better hail ratings, durability, and various installation options. In terms of color, TPO can come in a variety of custom colors however, white, grey, and tan, are your standard options.
The typical installation methods of TPO membrane is either mechanically attached or adhered to the insulation board it covers.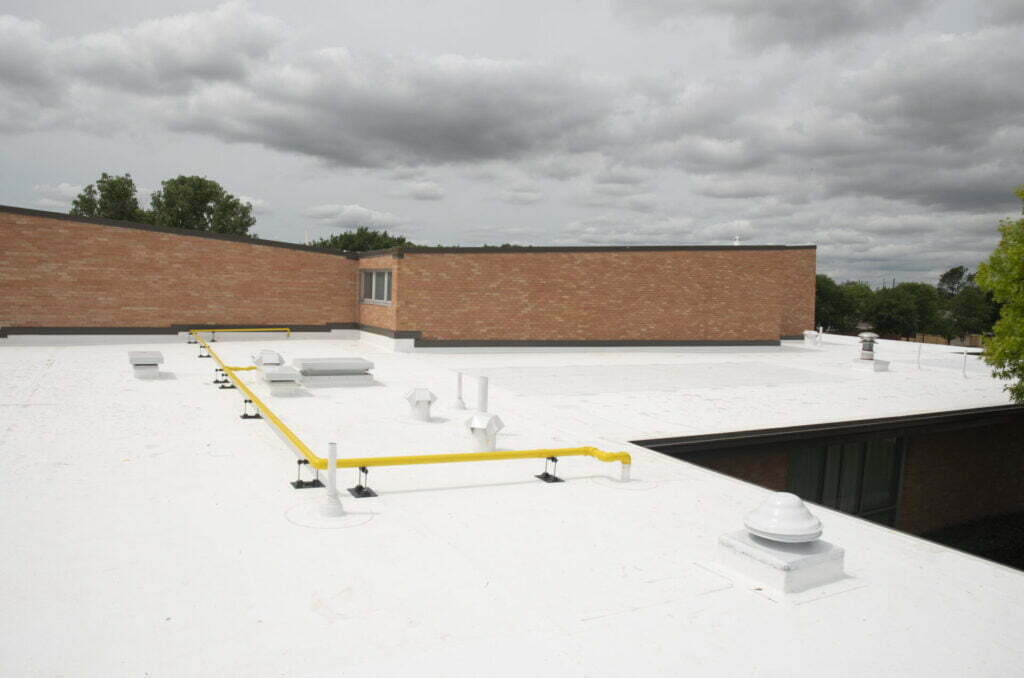 Cost Effective System
TPO highlights one of the more cost-effective roofing membranes, because of its versatility and rather "simplistic" installation methods.
The reflective UV composition points out one of the other reasons customers choose it, but you can get that in other systems as well. The number one reason that property managers/owners typically go with TPO is its cost effectiveness.
Ultraviolet Reflectivity
Mike Mendoza breaks this down for us in TPO on Top: Why the Roofing Material Continues to Shine for The Construction Specifier. With additional recyclable properties, Mendoza states that the TPO membrane provides great reflectivity components, meeting many of the U.S. Environmental Protection Agency's Energy Star requirements. The chemical make-up of the membrane allows it to withstand direct UV rays for longer periods of time in hotter climates, holding their natural white color rather than degrading to a yellow hue.
A Sustainable Roof System in the Right Application
With proper installation and routine roof maintenance, TPO systems are said to last, on average, up to 20 years TPO Manufacturers offer 20 to 25-year manufacturer's warranty, based on the thickness of the TPO membrane and the installation method.   Getting your roof installed by a qualified commercial roofing contractor, like Supreme Roofing, is imperative on any roofing system, not just TPO.
Have a commercial roofing project?
Let's work together