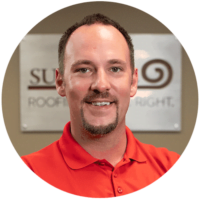 Proven Experience In The Industry
Like many others on the Supreme management team, Tim Magoon started in the roofing industry as a laborer and worked his way up through hard work and dedication. With close to 15 years of experience, Tim's first decade was spent specializing in slate and custom copper fabrication, where he worked as a laborer, Foreman, Superintendent and Safety Supervisor before coming to Supreme.
A CERTIFIED LEADER IN MASSACHUSETTS
Tim manages Supreme's service department, overseeing operations, sales, scheduling, project management, account management, new technology implementation and process improvement. He is OSHA 10 and OSHA 30 certified; holds an Asbestos Certification, a Lead Certification, a Hydraulic License and Scaffold CPT. Tim's favorite part of his job is working directly with building owners to develop the right roofing solutions for their specific properties.