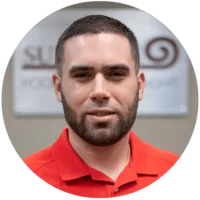 Proven Experience In The Industry
Jeremy started with Supreme in August of 2019 and spent time in the roofing industry since August of 2005. Jeremy has spent time at just about every trade in this industry – as a laborer, apprentice, foreman, project manager, service estimator. Jeremy now serves as a Chief Estimator in the Massachusetts office.
A native of Chicopee, Massachusetts, Batchelor graduated from Chicopee Comp in 2005 as a vocational student. He carries certifications in project management, supervisor courses, OSHA 10 Lift and Lull license, and as a rigging and signal person.
He says his favorite project to work on during his 15 years in the industry would have to be the Wellesley Office Park they are currently on. It has all different types of challenging components that I enjoy being a part of.
In growing his expertise, Batchelor has always found that having a roofing background accelerated his understanding and management of projects in this industry."